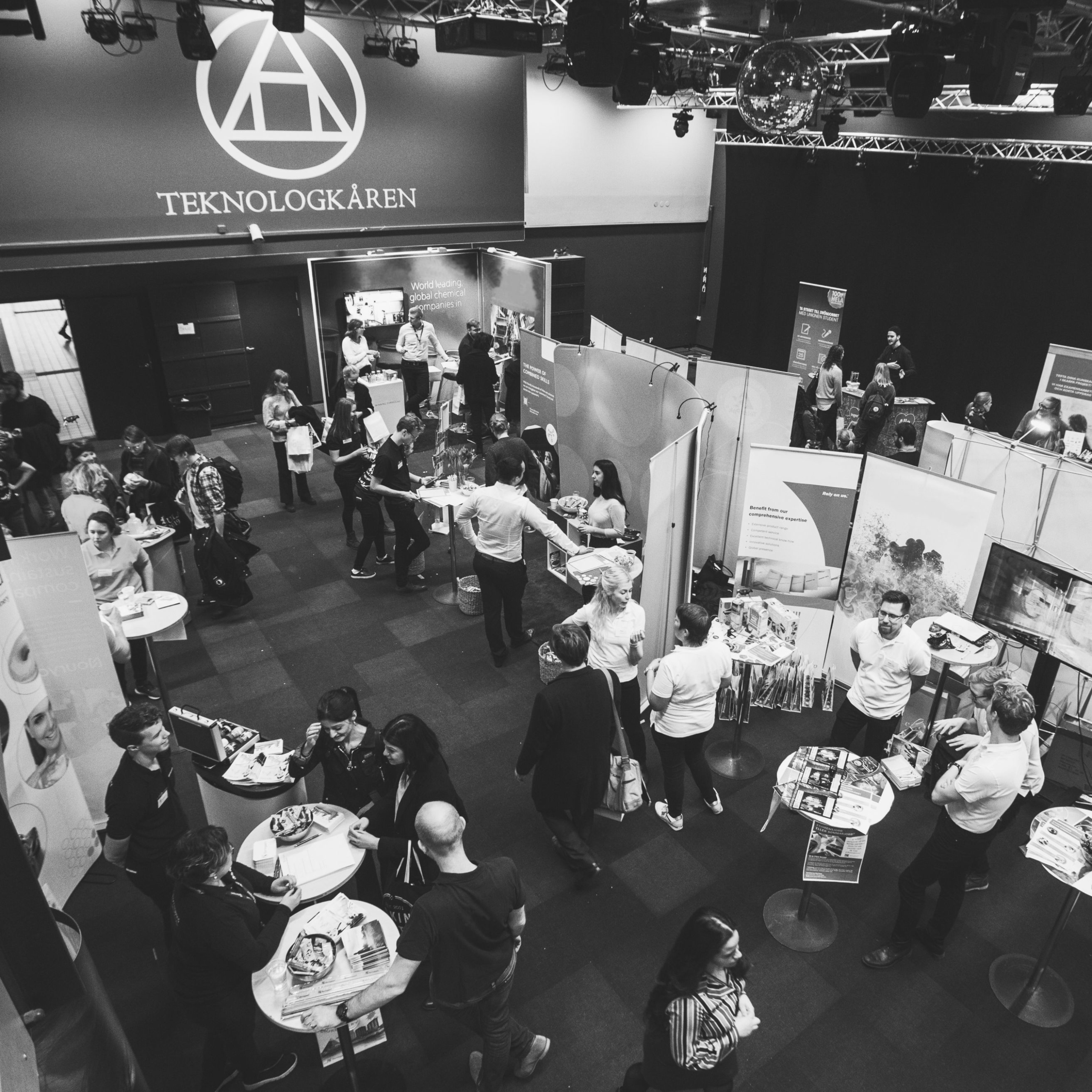 Slide 1
Welcome to KULA - the K-Guild's own career fair!
KULA
The next KULA will take place February 11th 2021. If you would like to participate in the fair or learn more about our fair package, please send an email to massutskottet@ksek.se.
KULA is The Guild of Chemical Engineering and Biotechnology's own career fair. During a full day, companies get the chance to speak to and interact with students from different grades and share information with them. This is a great opportunity for you as companies to get a higher exposure on our guild.
The goal of KULA is to encourage a good connection between the students of the guild and the business sector. Another purpose of KULA is to expand our knowledge of the work of different companies as well as future possibilities.
The day begins with a breakfast, followed by the fair that takes place between 10 am and 3.30 pm. KULA ends with a dinner where the companies and the students get the opportunity to interact in a more casual environment.